NORTHAMPTON, MA – Myers a leading provider of broadcast management solutions announced today that Nicole Quirk has joined the management team as Director of Professional Services. In this role, she will be responsible for managing client engagements & project management initiatives across the organization.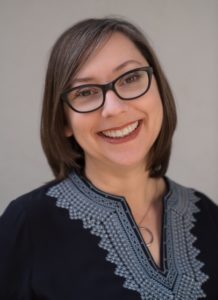 "We are very excited to have Nicole join our team and lead our Professional Services group. As the services side of our business continues to grow, this became an increasingly important position for us to fill," says Crist Myers, President and CEO of Myers. "Nicole comes to Myers with decades of industry experience and a proven track record in broadcast operations and media management in the nation's #2 media market."
"We have the added benefit that Nicole was the Director of Content Operations for a long-time customer of ours (KOCE-TV, Los Angeles, CA). She was our primary contact during our initial software implementation and remained so throughout our ongoing relationship. She knows what it takes to manage a fast-paced media operations center and how our products and services can help make it a whole lot easier," says Crist Myers.
"Over the years, I have had the opportunity of working in progressive environments that recognized the value of an aligned business and technology strategy," says Nicole Quirk, Myers' Director of Professional Services. "This new position is a great opportunity for me to bring my experience in leadership, revenue growth, process optimization and business/technology strategy, and link them together in a way that supports Myers, its customers and its' growing array of software solutions."
Nicole comes to Myers with 25 years of experience in the broadcast industry, spanning both TV and radio. Her focus has been in traffic and operations, providing insight into unique station workflow as well as station needs and requirements. Beginning in radio, Nicole moved to TV in 2001. She joined KOCE-TV as a member of their Broadcast team, which broadened into the station's Content Operations department. Over the years she's developed and implemented policies and procedures related to content operations. These brought efficiencies and solidified inter-departmental workflow for the technical and business side of the house. Nicole has participated on various media committees over the years and has embraced emerging technology with a strong passion, and an inquisitive approach. Nicole's ProTrack and station experience provides her with the unique expertise to provide leadership to the internal team and ensure continued support to Myers growing customer base.
About Myers
Founded in 1982, Myers has been a pioneer in developing broadcast management software for the rapidly evolving media landscape. Myers' extensive domain knowledge and systems integration expertise has served as an integral part in the development of a suite of software products and services that drive distribution workflows across multiple departments and systems. Media facilities large and small utilize and benefit from our unique, scalable broadcast management solution, helping them improve operational efficiency and profitability.