Serving as Manager, Traffic and Scheduling, Nesmith's role will help extend the company's professional services capabilities
Westfield, Ma. — Myers, an established broadcast management solutions provider, has announced industry veteran Michelle Nesmith has joined their team as Manager, Traffic and Scheduling. In this new position, Nesmith will play a significant role in extending the company's professional services capabilities. Having been a user of Myers' ProTrack broadcast management system for over twenty years, Nesmith will be able to utilize her first-hand knowledge and expertise to further enhance her contributions to the Myers team and elevate the exemplary level of service provided to their users.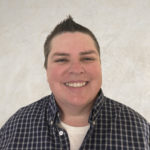 Nesmith brings with her a vast array of both television and radio experience, specifically when it comes to the strategic responsibility of trafficking and scheduling. As Myers continues to expand capabilities, offering traffic and scheduling services became a natural extension of their service offering. By moving traffic and scheduling from in-house to the Myers team, stations can focus more wholly on the localization and monetization of their current program offerings. Nesmith's role will be a key component to this effort, enabling ProTrack customers to get the most out of their ProTrack solution and investment.
"We know that a few of our customers have sought to outsource the role of traffic and scheduling, which is something that the Myers team can successfully fulfill given our extensive expertise and in-depth knowledge of how they can best utilize ProTrack strategically," said Crist Myers, President and CEO, Myers. "We are very excited to have Michelle join the Myers' team and know she will play a pertinent role in both extending our professional services offering and elevating the quality of customer service we provide our users."
Nesmith most recently served as the On-boarding Traffic Manager for WGBH. Prior to that, she served Rocky Mountain Public Television as a Traffic Coordinator for over twenty years. She holds a Bachelor of Science in Mass Communications, Television Production from Colorado State University – Pueblo.
"I am thrilled to have joined the Myers team and am very much looking forward to beginning this venture at full speed," commented Michelle Nesmith, Manager, Traffic and Scheduling. "Traffic and scheduling is something I have done for many years now and I am excited to be able to work with Myers' customers to offer such, which will enable them to better utilize their ProTrack solution to benefit their station as a whole and apply a stronger prioritization of their time and efforts."
For more information on Myers, visit myersinfosys.com.
ABOUT MYERS
Founded in 1982, Myers has been a pioneer in developing broadcast management software for the rapidly evolving media landscape. Myers' extensive domain knowledge and systems integration expertise has served as an integral part in the development of a suite of software products and services that drive distribution workflows across multiple departments and systems. Media facilities large and small utilize and benefit from our unique, scalable broadcast management solution, helping them improve operational efficiency and profitability.  For more information, please visit: www.myersinfosys.com.