Support
At Myers, we focus on lifetime relationships with our customers, providing you with a strong partnership and dedicated support. Our customers tell us we are the best in the industry.
Our Support Team Cares
Providing responsive and effective support to our customers has always been our hallmark. Helping our clients realize the full potential of their systems — regardless of the size of their installation — and maintain peak operating efficiency is a commitment that extends to every level of our company, from developing new innovation to providing one-to-one support for our long-time customer base.
Need ProTrack Help?
Call us at 413.585.9820, email us at support@myersinfosys.com, or browse our Knowledgebase for answers.

Christopher Martin
Director, Technical Support 
Christopher Martin has been with Myers for 16 years and is in charge of Myers' stellar ProTrack Technical Support Team, that enjoys a nearly 90% customer satisfaction rate. Through leading by example, effective communication and teamwork, Martin's expertise has created a team that has the agility to keep up with product developments.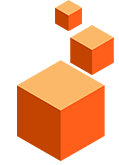 Maintain Your Operation in an Emergency
Don't fall victim to disasters and hardware failures. Keep your system backed up and running with ProTrack Disaster Recovery services.