ProTrack
ProTrack is a broadcast management solution that centralizes content metadata and facilitates multiple distribution workflows from a single point of control. Through a combination of adaptable integrations and exclusive Add-Ons, ProTrack's capabilities can be extended, making it an incredibly robust and scalable solution.
What is ProTrack?
ProTrack empowers independent multimedia facilities to acquire, schedule, monetize and distribute content with greater efficiency than ever before. It consolidates all of the roles and responsibilities that go into linear and non-linear distribution, so media facilities can optimize their content and associated opportunities.
Metadata
ProTrack's foundation is a comprehensive database that centralizes content metadata. By standardizing metadata and its usage, media facilities can streamline distribution workflows and dramatically improve operational transparency.
Scheduling
ProTrack's exclusive feature set simplifies linear, non-linear, and multi-channel scheduling by automating repetitive tasks and properly managing usage rights. Once schedules are in place, ProTrack will seamlessly deliver actionable programming insight to internal and external stakeholders.
Sales
A definitive tool to define sales goals and inventory. ProTrack's sales environment has the right mix of features and reports to initiate and close the contractual loop, track performance, calculate projections, and review historical data.
Traffic
Efficiently finalize program schedules, ad insertions, interstitial placements, and secondary events to ensure that logs are complete, sales contracts are fulfilled, business requirements are met, and profits are maximized.
System Integrations
The true power of ProTrack lies in its ability to interface to technical systems up and down the broadcast chain, driving workflows from content acquisition to playout and everything in between.
Professional Services
Myers provides a full range of professional services to properly support our application and clients. We are a one-stop shop for broadcast management offering custom development, workflow consulting, online/onsite training, technical support, and disaster recovery services.
ProTrack
One System. Total Control.
Benefits & Uses
PROVEN

Trusted by multimedia facilities for close to 30 years, ProTrack is currently deployed at over 225 independent media facilities -- across nearly every vertical within the marketplace.

INTEGRATABLE

ProTrack's strength lies in its ability to communicate with business and technical systems up and down the distribution chain -- from content acquisition to playout, archive, and everything in between.

TV, RADIO & ONLINE

Supports a wide variety of distribution types, workflows, formats, and distribution methodologies.

CONFIGURABLE

Exclusive Add-on modules are available to extend ProTrack's capabilities for those who have more expansive needs.

LINEAR & NONLINEAR

ProTrack can facilitate, manage, monetize, and report on a multitude of content distribution activities whether they be linear or nonlinear.

SCALABLE

Accommodates and manages virtually an unlimited number of linear channels and nonlinear distribution points.
EFFICIENT

Provides a multitude of proven scheduling features designed to simplify and automate repetitive, non-creative tasks, allowing scheduling teams to stay focused on the creative ones.

INTELLIGENT

ProTrack makes it easy to search for and schedule content based on a wide variety of criteria such as keywords, genre, ratings, rights and availability.

TRANSPARENT

Once schedules are in place, ProTrack will proactively disseminate to internal and external stakeholders.

MULTI-PLATFORM

Highly scalable scheduling environment to accommodate any number of linear and nonlinear channels and distribution points.
INVENTORY MANAGEMENT

Provides real-time inventory management so sales teams can quickly identify avails and maximize revenue generating opportunities before they expire.

CROSS-PLATFORM BUYS

Define and sell across all platforms -- TV, Radio, linear, nonlinear, online, events, print, and more.

CONTRACTUAL LOOP

Generate sales orders, track placements, invoices, affidavits and receivable information.

EXTENSIVE REPORTING

Sales teams can easily track performance, project revenue and access historical data for comparative analysis and planning purposes.
INTELLIGENT

Auto-insertion rules make it easy to automate the placement of spots, promotions and secondary events such as logos and snipes.

FLEXIBLE

Supports broad placement criteria definable by channel, day, date, time and more

ADVANCED

Easily identify and navigate directly to problem areas and quickly fill gaps in broadcast logs with eligible spots or make-goods from a list.

VISUALIZATION

User-selected color coding and station-defined channel colors add definition and clarity when preparing broadcast logs.

INTEGRATION

Share valuable program and technical metadata, encompassing daily exports to dynamic exchange of schedule events, workflow states, and verified durations.
ProTrack Add-Ons
ProTrack does more than just "Traffic & Billing." Media facilities can extend the capabilities of their ProTrack solution to maximize operational efficiency through our collection of unique Add-Ons.
Integration Made Simple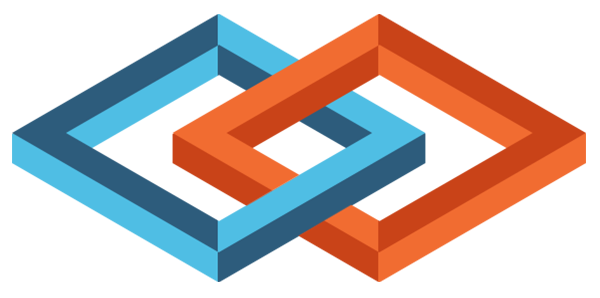 Myers has developed partnerships with nearly all of the vendors that have a stake in content acquisition, media management and distribution, making ProTrack easy to adopt. No other broadcast management solution integrates as easily with your existing systems.
We're Hiring!
Our team is ever-growing, and we are always in search of a few good candidates to help us deliver not only a comprehensive suite of SaaS applications, but also provide exemplary service to our clients through newly expanded offerings. You can check back here for updated job postings, but why wait? Send your resume and cover letter to employment@myersinfosys.com now for consideration.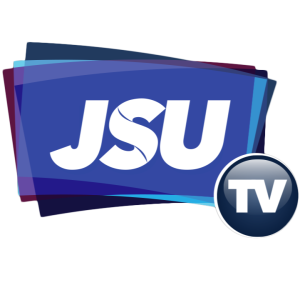 Customer Focus
Customer Focus: Jackson State University (JSU-TV)
After researching and evaluating multiple solutions, JSU-TV selected ProTrack for its ability to provide a robust, integrated and efficient workflow — from program acquisition and ad insertion through to playout and invoicing.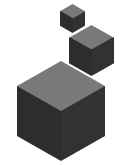 Experience the Power of ProTrack
Put our 40+ years of experience to work for you.