Residing in a continuous state of evolution, the media industry has not let up on tasking broadcasters to do more with less. This is especially true for independent and public media companies, which, unlike commercial affiliates, have similar end-to-end responsibilities as a network head-end but with far less resources and revenue opportunities. As a partner to broadcasters for 40 years, we have maintained a steadfast focus on delivering optimal efficiency.
Efficiency, of course, comes in many forms, given that no two stations are alike. That said, we work with each client on a case-by-case basis to determine the best way they can improve workflow efficiency. However, we thought we would share four surefire ways that Myers clients are capitalizing on efficiency.
ProHost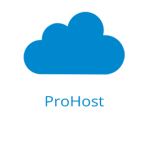 Relying on a highly secure AWS cloud-based infrastructure, ProHost enables our clients to shift the burden of hosting ProTrack to the Myers team while maintaining unfettered access to the system for users.  The benefits of this turn-key hosted solution are many, which you can read more in-depth here, but the short list includes:
System is always available and up-to-date with the latest version of ProTrack
Environment easily scales to accommodate additional loads
Databases are backed up daily in the case of an emergency
No surprise costs, ProHost provides a predictable year-over-year operational cost
Traffic, Scheduling Implementation & Sales Data Entry Services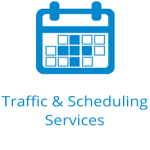 Our team of certified ProTrack professionals can serve as an extension to your team, helping with implementing schedules, reconciliation, reporting, and/or sales data entry.  This will ensure your traffic and scheduling team is always fully staffed, trained, and up on the latest ins and outs of using ProTrack to ensure you are using it to its fullest potential. Each client sets the scope of work and is provided unrestricted remote access to:
Monitor the automation log
Confirm schedule placement
Fully deploy the sales environment
Generate and run reports
More on these services here.
Centralizing Shared Resources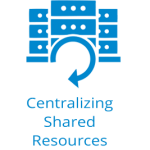 Many stations are looking for ways to consolidate operations and share centralized resources as a means to improve efficiencies. This is not a one-size-fits-all approach or solution. Starting with strategic planning, followed by open dialogue, in-depth technical expertise, and a shared commitment to work smarter not harder, our team, together with our clients have successfully executed dozens of varying projects, both large scale and small, to deliver next-generation efficiencies. A few of those projects have included:
Station to Station Merger/Consolidation
Station to Station JMC services
Station to JMCO Service Provider (e.g., Centralcast, DCA, PMM, etc.)
Installing ProTrack Radio for Joint Licensees for unified sales environment
Upgrading Best-in-Class Automation, Archive and PSIP vendors
Content Distribution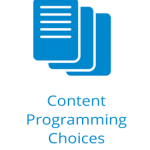 For stations looking to capitalize on more content options regionally, nationally, and internationally, we have partnered with a handful of notable content distributors to increase the number of programming options and packaged channels available. That partnership allows ProTrack stations to easily subscribe to their content of choice and download its Program Offers and Schedules directly into your ProTrack environment; saving a tremendous amount of time and eliminating errors caused by duplicate manual data entry.  More on how it works here and, in the meantime, here is a list of the established content distributors we have partnered with:
Create
Deutsche Welle
First Nations Experience (FNX)
France24
Michigan Learning Channel
NHK World Japan
WORLD Channel
If you are looking to collaborate beyond what is here, give us a shout here.