We are excited to be headed to San Diego next week to exhibit at this year's PBS's Annual Meeting and engage with the PBS community-at-large! As a Silver Sponsor and Exhibitor at this year's conference, we are eager to connect with clients and partners alike to collaborate on how member stations can make the most of their ProTrack investment.
If you are at the event, please stop by to say hello, booth #12 – our team would love to meet! And if you are unable to attend or connect at the event, here is a bit more insight on what is new from Myers. As always, you can schedule time to talk via our contact form here.
ProTrack 7.0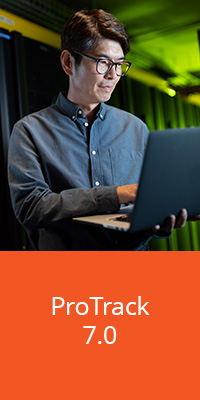 Over the last several years, we have witnessed member stations placing more of an emphasis on Corporate Sponsorship initiatives/strategies to help generate additional revenue for their station. In response, we have introduced an entirely new and more capable sales environment for ProTrack.  ProTrack 7.0 is entirely web-based and provides a more structured foundation for stations to be more aggressive/creative with Underwriting strategies AND for our development team to build upon for years to come. Some highlights include:
Customizable dashboards reporting views that give reps and managers easy access and visibility to KPIs. 

Improved UI/UX that makes much better use of screen real estate and introduces modernized web-based tool-sets.
Proposal management, rate cards, workflow automation and much more.
ProTrack 7.0 is just the beginning on the sales front as well. We have lots of plans for improvements and we are grateful for those providing feedback on their experience with ProTrack 7.0 thus far. Keep the feedback coming!
Want more on ProTrack 7.0 and its capabilities? Let's discuss further. Simply contact us here to request more information or schedule a discussion on how ProTrack 7.0 can enhance your corporate sponsorship workflows.
Traffic & Schedule Implementation Services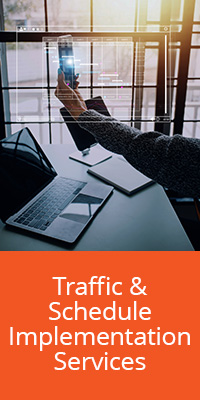 Need help taking on some of the more time-intensive and complex tasks at your station, such as implementing schedules, log generation, or sales data entry? Once the metadata is in ProTrack, workflows can be automated but first the metadata must get entered correctly. We can help. Our team of Certified ProTrack Professionals have years of experience, know the ins-and-outs of ProTrack, and will recommend proven best practices where appropriate. Whether for a primary, packaged, or pass-through channel, our team of ProTrack Professionals can ensure your station is taking advantage of all the localization and monetization opportunities available for your TV & Radio channels.   
More on Traffic, Scheduling, and Sales Entry here.
ProHost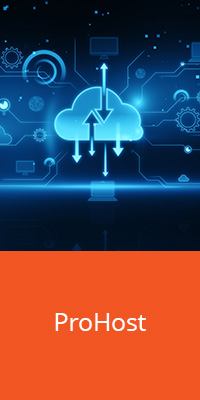 ProHost is our private cloud-based application hosting solution that provides some significant benefits to on-prem servers. The solution is built on the latest Amazon Web Services frameworks, which are easily accessible, highly secure, and provides robust DR capabilities. In addition, within ProHost your instance of ProTrack will always be on the latest build and the environment will scale with your operation as needed to keep processing times optimal.
Transitions to ProHost are seamless and require less down-time than transitioning to an on-prem server. In addition, we supply a small edge computing device to be installed on your network so ProTrack retains the access it requires to integrate with existing on-prem technical systems (e.g., automation, archive, PSIP, Web, etc.).
Please note: We are no longer providing server transition services. All ProTrack clients will be required to transition to ProHost when their servers need to be upgraded or fall below our minimum required specs. If your current server meets our current spec requirements, there is no need to upgrade to ProHost prior to your upgrade to ProTrack 7.0.
Learn more about ProHost and its benefits here. 
Application Training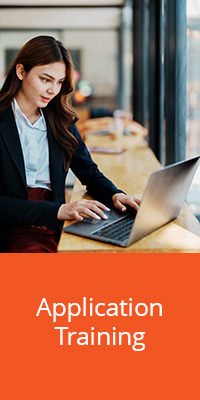 With the industry changing and changing fast, Myers offers a wide range of affordable and flexible online training courses. Courses can be our standard 101 classes or tailored to fit your station's unique need. Either way, online training is a great investment in your employees to help make sure they are using ProTrack in the most efficient and productive way possible.
Remote Online Training: Our virtual classroom is a convenient and cost-effective option that enables you to attend classes online from your home or office. Ideal for refresher training or specific topics, as you are able to share screens online and speak directly with the instructor.
Contact us to discuss how training can help your station to:
Increase Profitability: Empowering employee's productivity increases the company's profitability

Retain Employees: Fuel your team's collective expertise and, as a result, find more productivity.

Deliver Consistent Quality: Up-to-date training ensures tasks are completed quickly and correctly
Stay updated on all Myers news and updates, subscribe here, to our eNews.